Always make a Exciting bedroom essentials list and stick to it. You can take some innovative ideas from the internet but make some alterations according to the dimension of your available space. 
Serene, calm, and relaxing types of words come to mind when imagining a bedroom. A bedroom is the most personal place in the house, and it must have a coordinated theme and style. Whether you have a huge bedroom or thinking about the décor of a small bedroom keeps this place simple. A bedroom looks more appealing with only essentials as over-decorated bedrooms fail to create a mild effect in the room. Because the minimalist approach always complements the décor of the bedroom.
For a magazine-perfect bedroom, you must have a good source of natural light in the bedroom. If you are hunting for your first apartment, then make sure it has a west-open bedroom window so you can enjoy the gorgeous sunset light by sitting in your room.
Do your research to achieve your desired bedroom look without breaking a bank. You can give a luxurious touch to your bedroom with your creativity by mixing and matching textures and designs of bare bedroom essentials. Instead of lecturing you that a bedroom must have a bed in it, we will talk about what kind of stuff makes a bedroom exciting and different from one another. 
Common bedroom essentials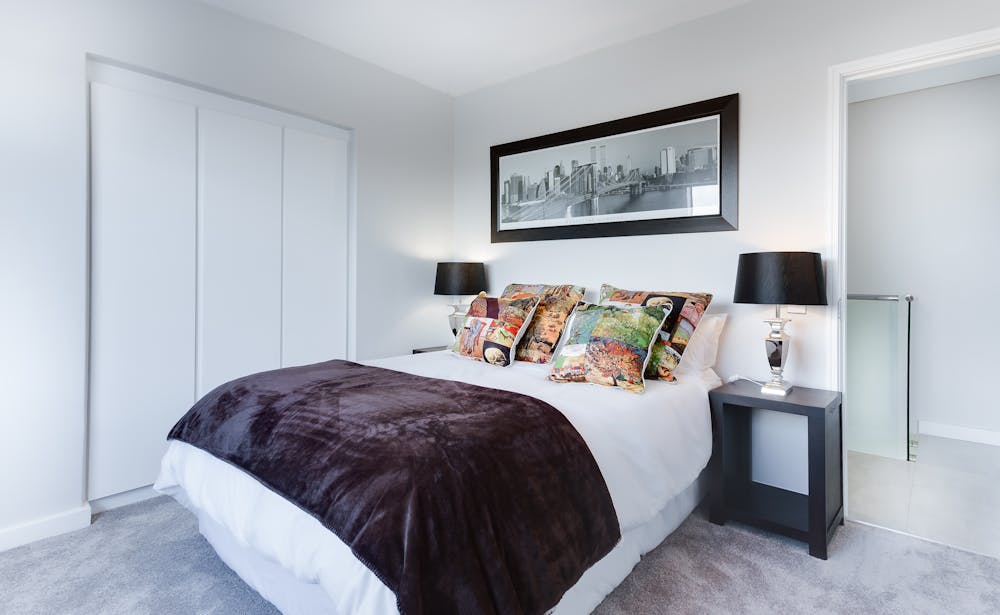 An essential bedroom list includes a comfortable mattress with quality sheets. 
Nightstands are essential to keep a few accessories handy while sleeping.
Don't overlook the bedroom ceiling height, as a low ceiling makes the place look very constricted. If you arrange inexpensive and cheap bedroom essentials smartly, they can create a luxurious atmosphere in the bedroom. 
Layered lighting in a bedroom with dim lights in the form of strip LED light hidden in a false ceiling is my favorite essential because these lights are not harsh and create a perfect environment for sound sleep. 
Ottoman or a pair of high chairs allow extra seating beside the bed. 
Make each step comfortable with a plush faux fur rug in your bedroom. 
You cannot leave your bedroom without looking good, and mirrors will help you look perfect.
Storage cupboard with capacity for hanging and folding clothes and shoes. 
The lovely art piece will add value to your bedroom; monochrome oil paints look fab in there. 
Above mentioned Exciting Bedroom Essentials List. Hope you like it.
Bedroom Essentials For Couple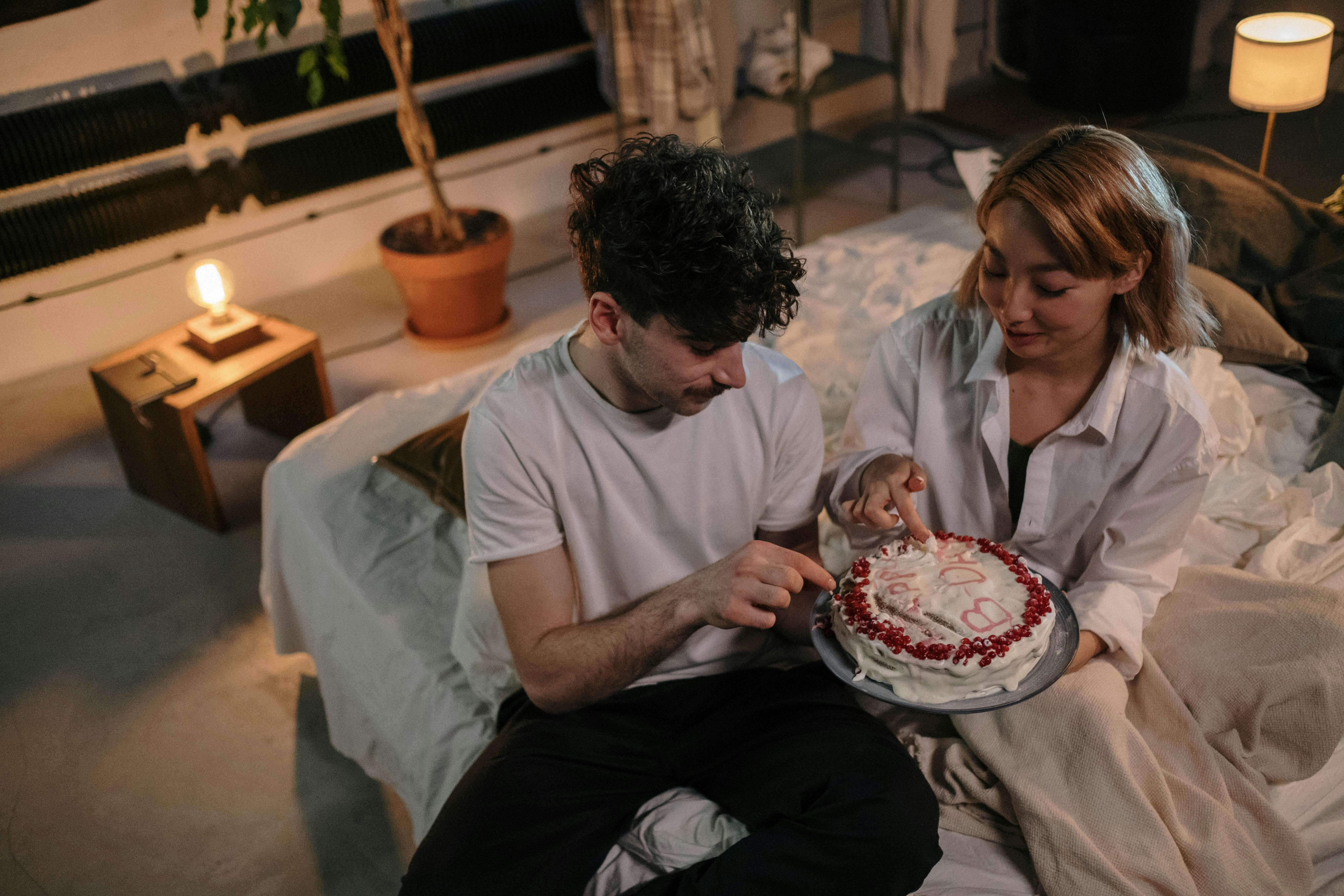 Turn a couple of bedrooms into a beautiful place with few amendments in the basic décor. Bed size must be spacious enough to accommodate both partners. If your room width is less than 6 feet and 10 inches, then go for queen size bed to spare some space for a nightstand at both sides. Choose a padded leather or plush headboard so you can lay your back against the bed while sitting or watching TV with more comfort. You can hang the painting on any wall with a high-profile headboard, but ideally, large art gives balance above the bed headboard. Choose subtle paint for the walls and avoid filling the bedroom with gadgets.
 Every moment is made glorious by light and love. Use layered lighting patterns in the bedroom. A couple's bedroom doesn't need to be too much illuminated all the time, so there must be some dim lights and target light or conspicuous ceiling light to create a dramatic mood in the bedroom. Bedroom essentials for couples above 40 must-have lamps lights with easy to access on and off switches. There must be separate individual space for his and her clothing storage space in the bedroom or attached dressing. Dark and heavy drapes are ideal for a bedroom, but you can go for layered curtains to allow sunlight to seep through them without disturbing the privacy of the bedroom. Add an ottoman or pair of upholstery chairs if you have an open budget option for the bedroom. 
Check out small living room ideas.
Bedroom Essentials for Girls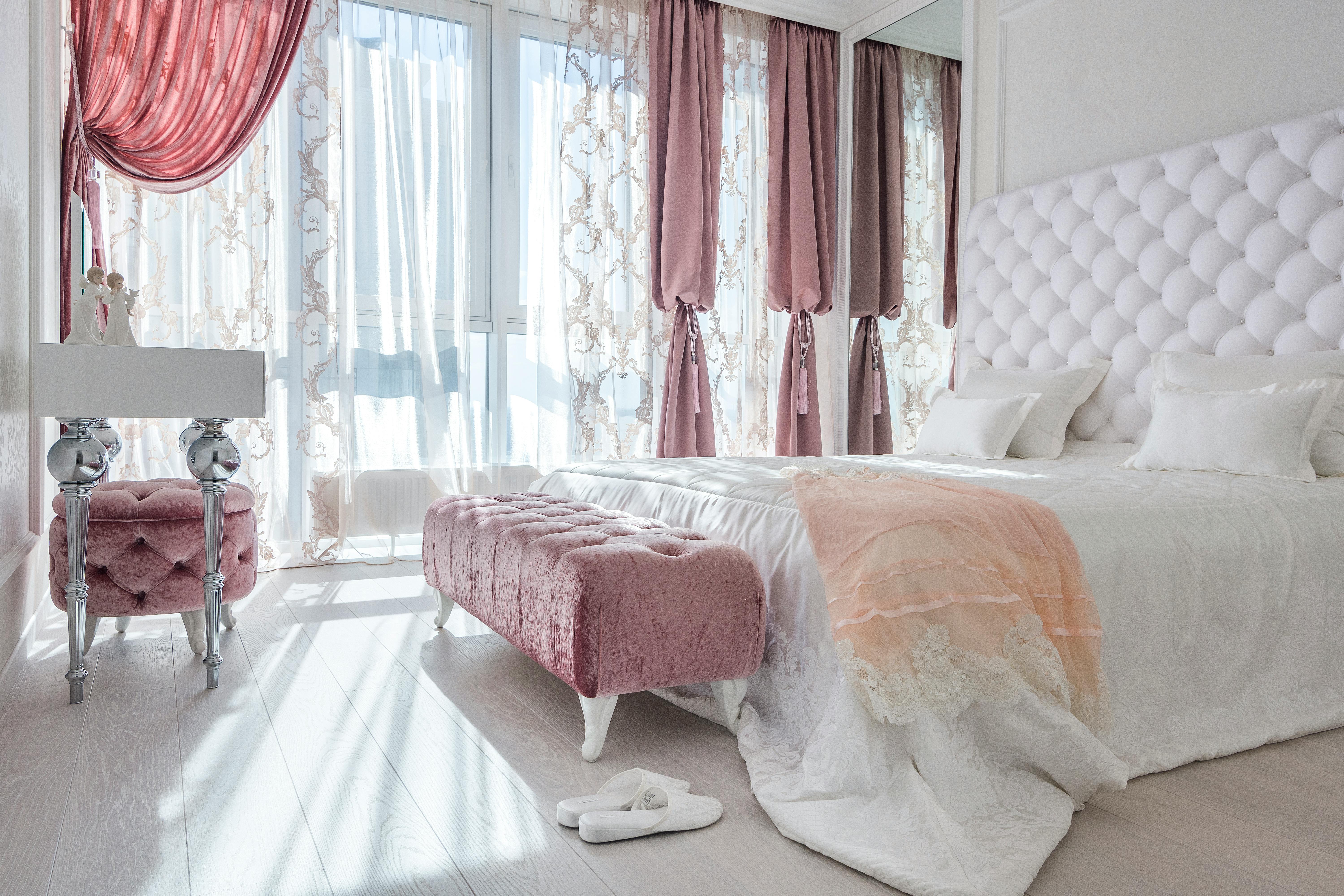 A girl's bedroom should be a more funky and practical space with lots of colors. If you have a single bed, it's not mandatory to settle it in the middle of the room. Choose a corner near the window with a nightstand beside it. And use the other corner for the working station with a laptop, books, and stationery items. You can pillow throw to add more color to it. If the room has a single color theme, then use different grades of the same color to keep the room's harmony—Dresser must-have mirror with light with a makeup organizer and skincare organizer to keep the counter clutter-free.
For a more spiritual environment of a girl's room, scented candles or diffusers are an excellent addition to bedroom essentials. Storage space must be divided with lots of space to keep everything in place. Add a soft rug beside the bed with a low seat if this room is meant for a teenager so they can have a good relaxed time with friends or enjoy a movie night on it. LED strings lights to look cute for a girl's bedroom placed above the bed headboard or frame of the window. The girl's bedroom looks more lively than the boy's room.
Bedroom Essentials for Boys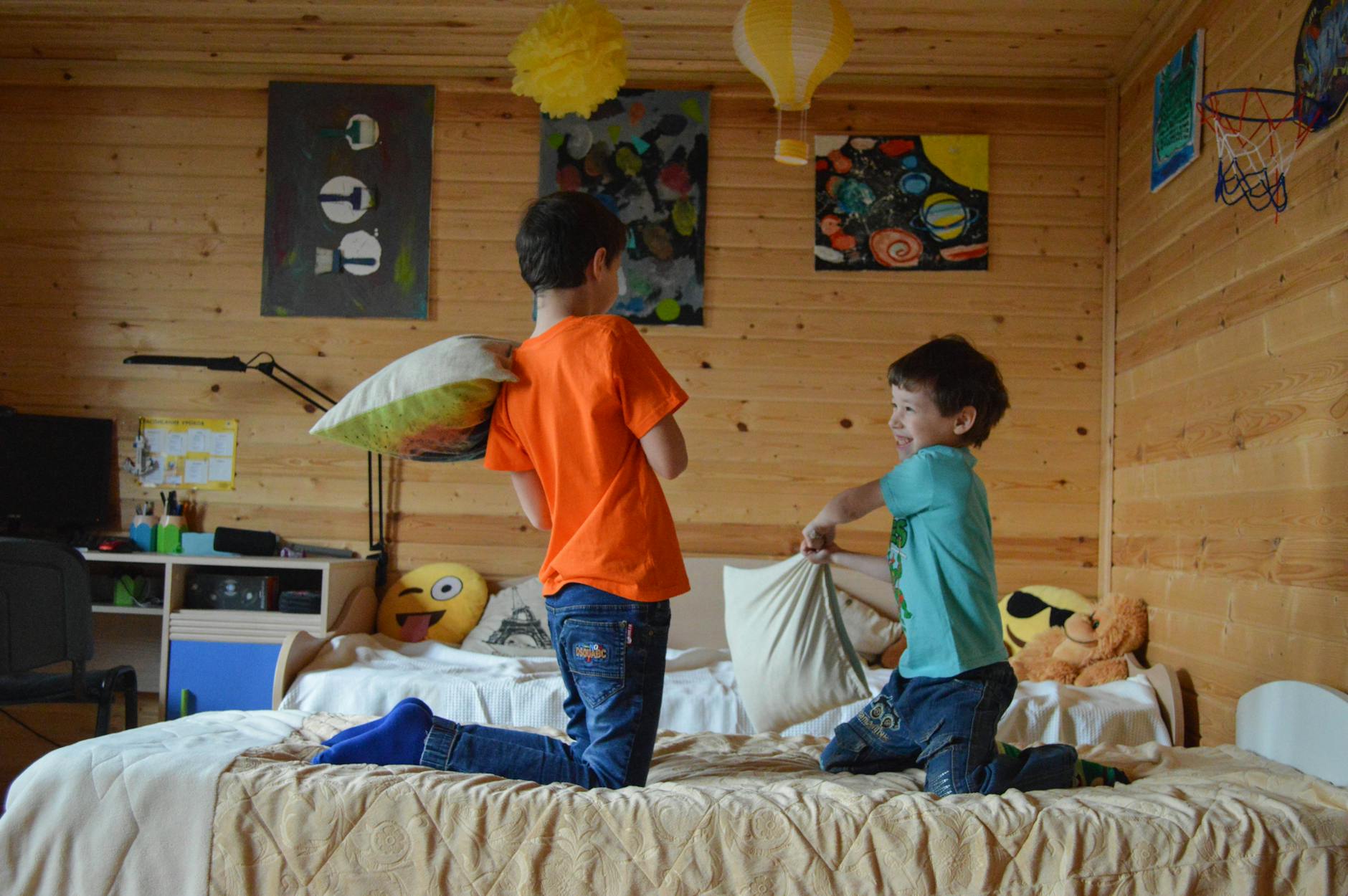 Mostly boy's rooms are full of gadgets with grey or solid neutral tones. But adding a dash of color in the form of artwork or original indoor plant will help to give men's room some life. King size mattress is a must with a bed frame. Loveseat or recliner are furniture options for boys' rooms to spend some relaxed time. An Alexa sound system is one of the trending bedroom essentials for boys' rooms.
A masculine bedroom needs a more large workstation to accommodate a sound system, computer/laptop, PlayStation, headphones along with their books. String lights are big-no for a boy's bedroom; instead, there must be more focused lighting or some LED tape light behind the bedhead to give a masculine touch. Faux animal rugs or chair throws are meant for the more masculine appearance in the room. If you are overlooking the mirror in the gents' bedroom, you must reconsider your thoughts as full-length console mirrors are a must for their bedroom.  
Do you want to know more about boys bedroom.
We hope that this exciting bedroom essentials list will help you transform your renovating game in a good way.